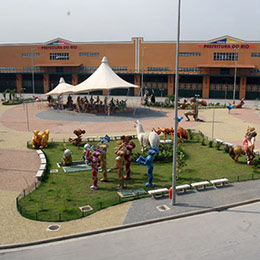 We take a tour inside the Samba Schools factories. Every top samba school has its own factory to make costumes, big float cars – samba trucks, instruments, design elements, and much more.
You will learn and experience how a samba school prepares  for a carnival parade with up to 3000 components, 300 musicians, and 6 big floats cars.
In our Samba workshop, you can learn  about samba music and dancing and also about samba history.